What is guide to study in Japan?
The guide to study in Japan is a website for the people who are interested in study in Japan.In our site, we place all universities, junior colleges, vocational schools, Japanese language schools and graduate schools in Japan, also, the visitors can request school brochures for free. (the postage to the overseas address is free of charge as well.)
How to search schools
You can find the school of your choice on your search criteria from our page.
If there is a school you are interested in, you can request school brochures. (You can only request from some schools.)
Instructions for a catalog request
When you find a school that interests you, request the school brochures.
1.Tap(Click) the "Pamphlet Reqjuest" button on each school page.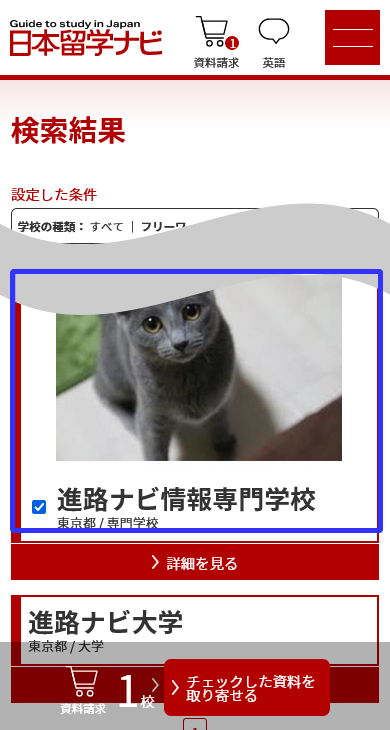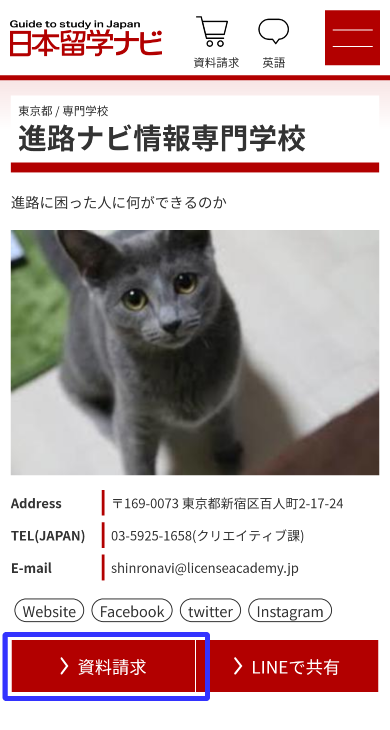 2.Please enter the necessary information on information form.
Once you have completed the form, review the privacy policy, select "Agree", and click "Confirm the content".
3.On the confirmation of information request page, confirm the information you have entered and the school you wish to request brochures.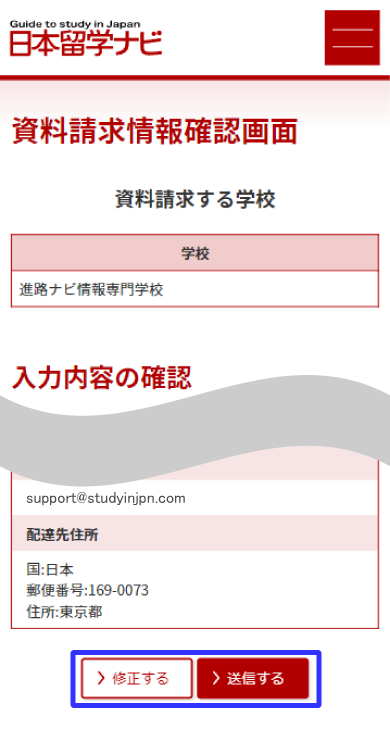 4.Click "Submit" to complete your request, and the school will notify you of your request in a few days, after which the school will send you the brochures.
※School brochures will be mailed directly to the address you enter, but some schools may send you data via email.
※ Please note that it may take some time to receive the school brochure.
Introduction of useful information about study in Japan
Guide to study in Japan provides information of education fairs in many different places for foreign students. Please utilize this.
※For official information on using this site, please be sure to check with the respective educational institution for the last published information on its usage. We can not guarantee the latest version. Please acknowledge the damage if it differs from such prior information.